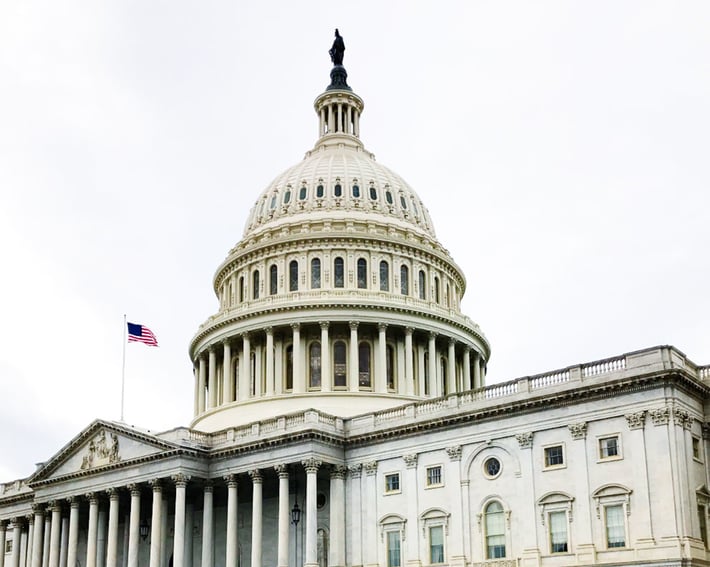 In May, we wrote about progress on the proposed American Jobs Plan that includes significant funding for transportation infrastructure.
Now the bill, with the official title "Bipartisan Infrastructure Investment and Jobs Act," has been repackaged as an economic plan and budget blueprint that covers social and physical infrastructure. It is getting closer to approval with the ambitious goal of passage by the end of September. Its size is astounding both on paper and in dollar value.
Qualifying for mobility funding
Currently, it's estimated to provide $1 trillion in funding for infrastructure, although the final size and shape of the bill are still subject to Congress negotiations. With numbers so big — 1 trillion is 12 zeros — it can feel overwhelming to find where individual city programs such as new mobility fit. Luckily, as mentioned in our previous post, we have been through this before. We can help.
The majority of funds in this bill will be determined by formulas based on key factors such as the size of the population, number of highway miles, and transit ridership. Notably, though, the bill will result in increased discretionary funding, also known as competitive grant opportunities. More diverse funding opportunities combined with the Biden Administration's goals of sustainability and modernization are good news for shared mobility.
Potential mobility projects from the infrastructure bill
Some of the projects we would like to see funded include:
Electrification of carshare fleets
Expansion of on-street electric vehicle charging stations
Expansion of separated on-street infrastructure for safe and comfortable rides for bicycles and scooters
Improvements for transit stops, transforming them into mobility hubs
These are compelling projects because:
They help meet mode shift goals for cities; easier and safer access to micromobility means fewer single-occupancy vehicle trips.
They help cities on their decarbonization journey; smaller modes, shared modes, and electric modes are all important tools in achieving climate change and sustainability goals.
They are relatively low-cost, high-benefit projects; expanding the footprint of shared mobility is a fast way to connect people with sustainable mobility while more traditional projects can spend years in the planning and construction phases
Even though there is still a lot of uncertainty around the passage of the two bills and the reconciliation process, when the bill is signed into law then the grant application process will be here quickly.
Now is the time for operators and cities to start identifying where funding can improve mobility in their cities. Data-driven grant applications are a key way to make your project stand out. Ride Report can help cities and operators evaluate the most effective solutions to your unique mobility challenges, with our extensive knowledge and easy-to-use tools, we are here to help make mobility work.
Curious about how to incorporate more data into planning and assessing your mobility programs? Download our MDS use case white paper.