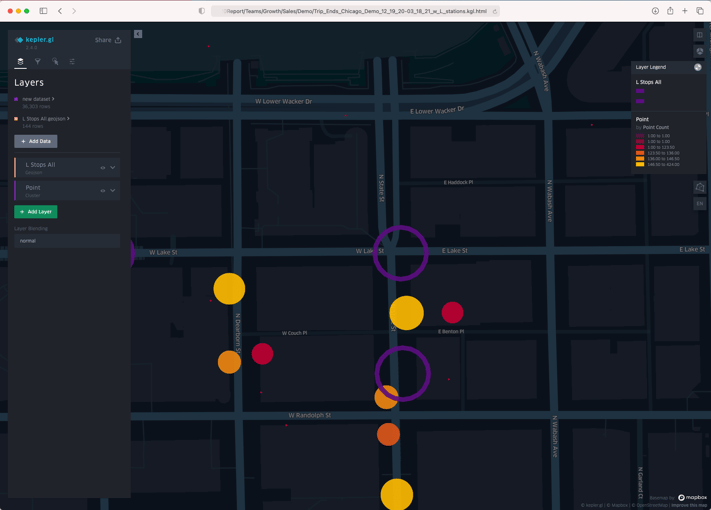 Ride Report's software platform is used in over 80 cities worldwide, and each public agency seems to have their own unique way of using the tools. In an effort to help customers get the maximum value out of Ride Report's toolset, we are writing a blog series on use cases that we have seen positively impact shared mobility programs.
Our first use case involves one of the biggest challenges facing shared mobility programs - how to safely and effectively accommodate the sharp increase in vehicles in a dockless mobility program. Determining the best locations for micromobility parking corrals or dedicated carshare spaces is often driven by right-of-way constraints (e.g., where is there the most space available), field observations, or complaints of scooter clutter. However, with limited resources, it is important to make sure that the location chosen to site a parking corral will maximize utility for people wanting to start and end trips nearby. If the corrals are too far from where people want to go, then they will end up not using them and will leave the vehicle on the sidewalk in a closer location. Ride Report customers can use the tools to ensure the right parking corral location is chosen using program data.
For this use case, a detailed parking visualization shows clusters based on where individual scooter trips have ended. The larger clusters mean that a parking corral is more likely to be used and benefit riders in the area. For customers who want to perform a more retroactive analysis, the visualization feature is a great solution. Users can also layer existing and proposed parking corral locations to understand how well they are being used or would be used if they were implemented. Users can drill down to the sub-block level to inform the exact location for a parking corral to get the most benefit.
Ultimately, this will help a program function better by informing where to site dedicated infrastructure. Programs can be confident that these corrals will be in effective locations that result in better usage because they were sited based on historical patterns.
Are you interested in learning more about how to use Ride Report to inform parking corral locations for your program? Or maybe you have another idea for how you would like to use this analysis.