This week is big for shared bikes and scooters. Yesterday, industry leaders released the 2030 Action Agenda, calling on advocates, operators, researchers, and aggregators to join together to act. To make shared mobility a better option than driving a car in the next eight years.
Our CEO, William Henderson, has been an active participant in the Action Agenda conversations from the beginning. There are overlapping workstreams and questions about who does what and when. But one thing is clear: we need data. We need data for benchmarking, tracking, accountability, and storytelling.
It's also clear the Action Agenda will require ongoing collaboration. So yesterday, we announced our Climate Leadership Cohort.

And today, with our cohort partners, we're announcing the first standardized carbon emissions benchmarking tool for shared mobility. Below is a snapshot of Denver. According to our calculations, in the last month, Denver's shared bikes and scooters prevented 80 tons of carbon emissions - the equivalent of a forest of 4,000 trees absorbing carbon for a year!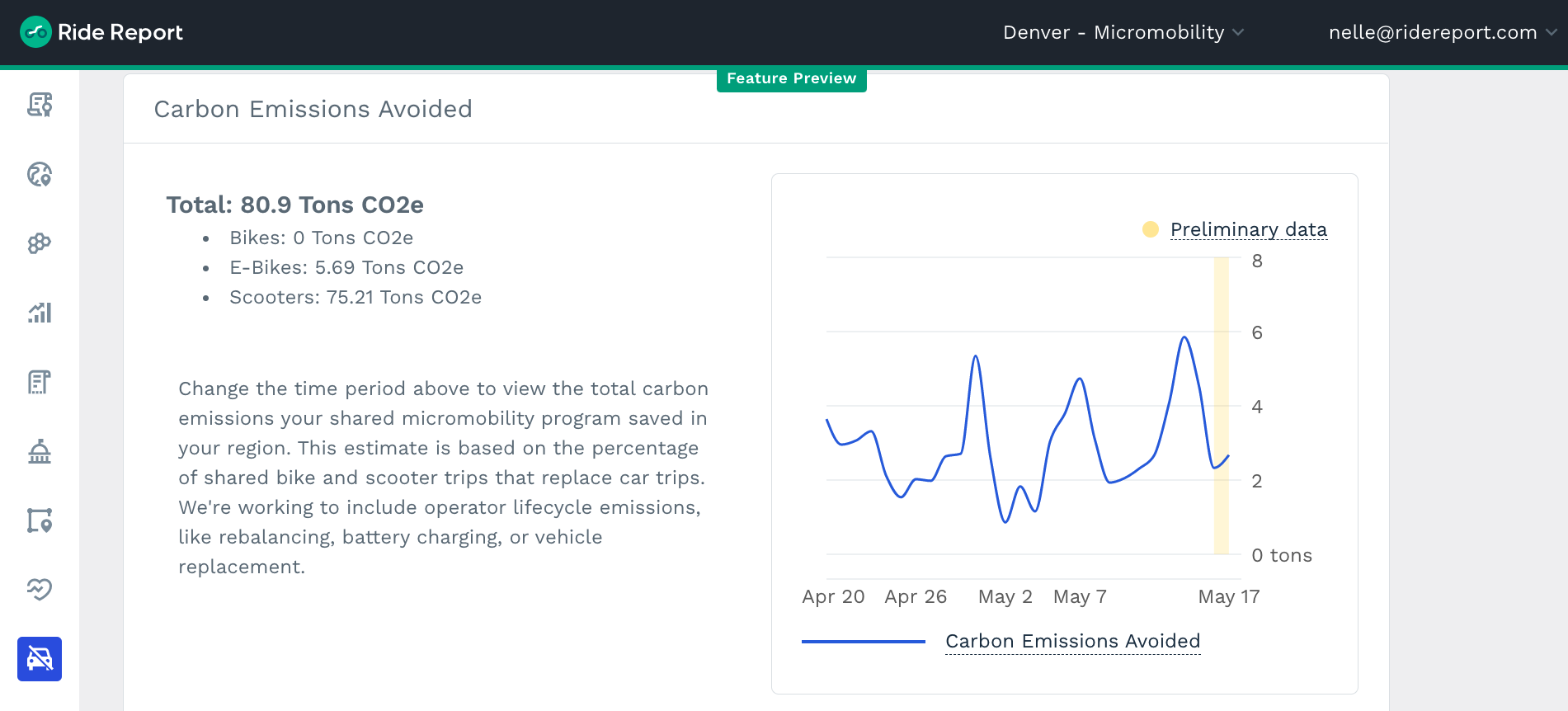 Bikes and scooters replaced over 170,000 car trips! We're so excited for this next stage of using data to tell the stories of change. Up to this point, data aggregators across the industry have focused on telling the story of permit compliance.
Back in 2018 when dockless bikes and scooters seemingly dropped from the sky, we developed the first tools to help cities hold operators accountable to program rules such as deploying vehicles in underserved areas, not exceeding fleet caps, picking up zombie vehicles, and paying their fees on time. These stories were critical in the early days of shared micromobility to ensure city staff could properly manage their programs and have answers for the public and elected officials.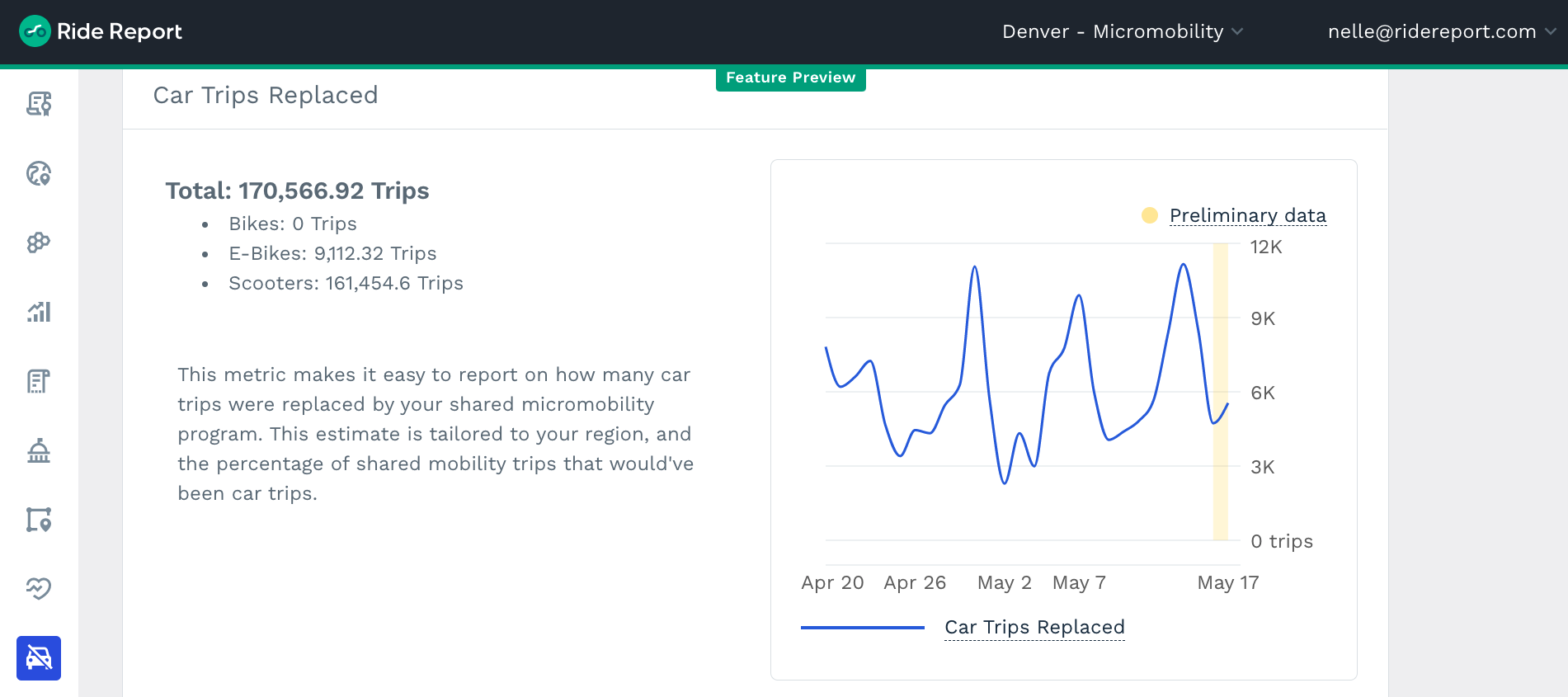 We refer to those early days as "implementation and validation." We all know shared micromobility is here to stay but in order to truly move toward modeshift and get people out of their cars, we need to improve access, reliability, and affordability of shared bikes and scooters.
At Ride Report, we are uniquely positioned to help champion our city, state, and federal partners to track and meet their modeshift and climate goals. We're working together to share insights, build tools, and develop case studies for cities around the world to meet our goals in the 2030 Action Agenda.

Interested in joining the conversation? Let's set up a quick call.